While talking with my husband the other day, he said to me, "2012 is gonna be our year, baby!" I believe him for two reasons. 1. I trust him. 2. He said it with an exclamation mark. Everything said with an exclamation mark comes true, right?
Not one to dismiss his enthusiasm for the pending year, I thought I'd throw in some resolutions that just might make that happen. Ready? (Click on pictures for links.)
1. Drink more water. Is it really that difficult? WHY do I struggle so much with this one? Never fear. It will happen.
2. Do laundry more often than once a month. I hate it. It hates me. We call each other bad names, and I'm quite alright with that. Perhaps our love will grow as my laundry pile shrinks.
3. Read a book? My best friends are laughing at me right now. Let's pause while they compose themselves. Don't worry. I read incessantly. I just can't get my mind to focus on a book for more than…well, my record is 63 pages. I'm hoping my kids' new my new Kindle Fire will help with that.
4. Buy a paint brush that I don't end up throwing away. Just rinse it out, Chris. It's not rocket science.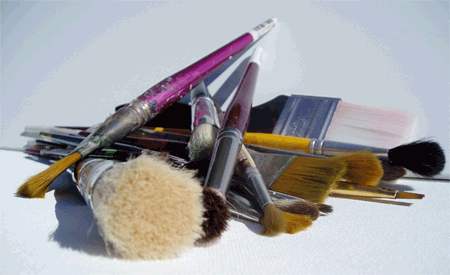 Believe me…the list could go ON. What about you? Resolutions? Hate resolutions? Perhaps your resolution is to come up with a resolution? Perhaps mine from last year can help.