I don't know what it is, but the idea of this party makes the reality of the Christmas season really set in for me. Our shopping days are numbered—kinda like the dollars in our bank account—so I'm pretty darn excited to see all the inspiration.
Speaking of Handmade Holidays, my friend Layla gave my living room a little "holiday hook-up" recently. I asked for one little trim work switcheroo, and she went Christmas Cra-za-zy on me!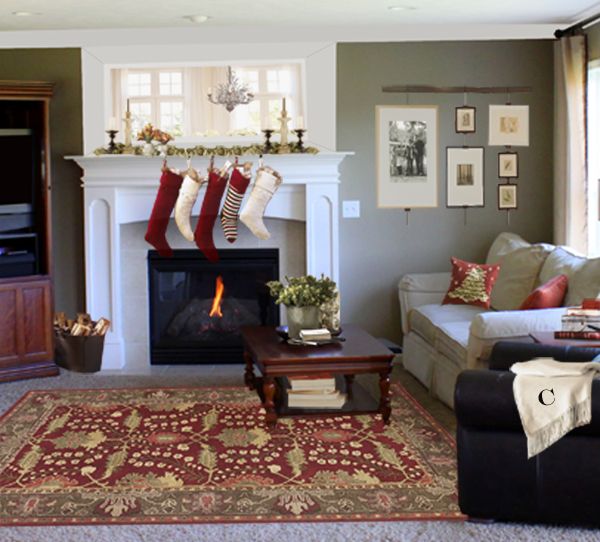 Asking you to go check out her blog is a bit like Gayle asking if you've ever heard of her friend Oprah, but if you missed the post(s), you should go see what she did!
Okay. Let's get this party going! Link up, read up, and use up all the ideas you can!