This is a Sponsored post written by me on behalf of Flood Wood Care for SocialSpark. All opinions are 100% mine.
We've had our deck for 8 years, and I've hated it for 7. While we picked out our stain together, my husband applied it while I was at work one day. Apparently, he didn't notice that the stain was blood red and was hideous! Since he was nearly done when I returned home, there was obviously no going back.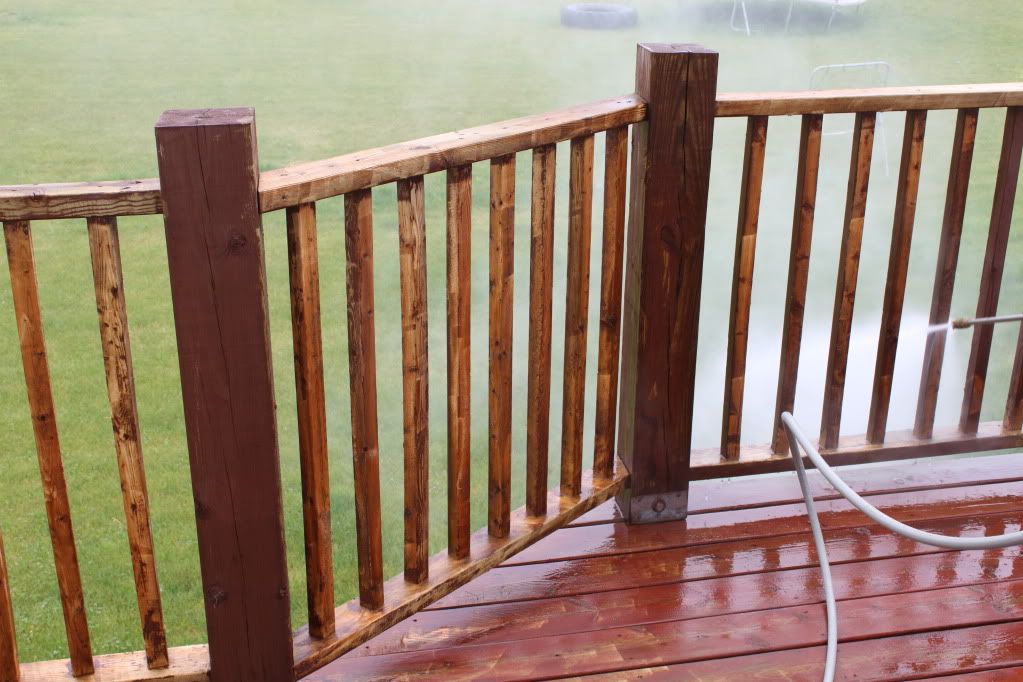 We tried power washing it, but it just wasn't going anywhere. The red was there. Haunting us.  Luckily, Flood® OneCoat Waterproofing Finish walked into our lives saving us AND our pitiful deck.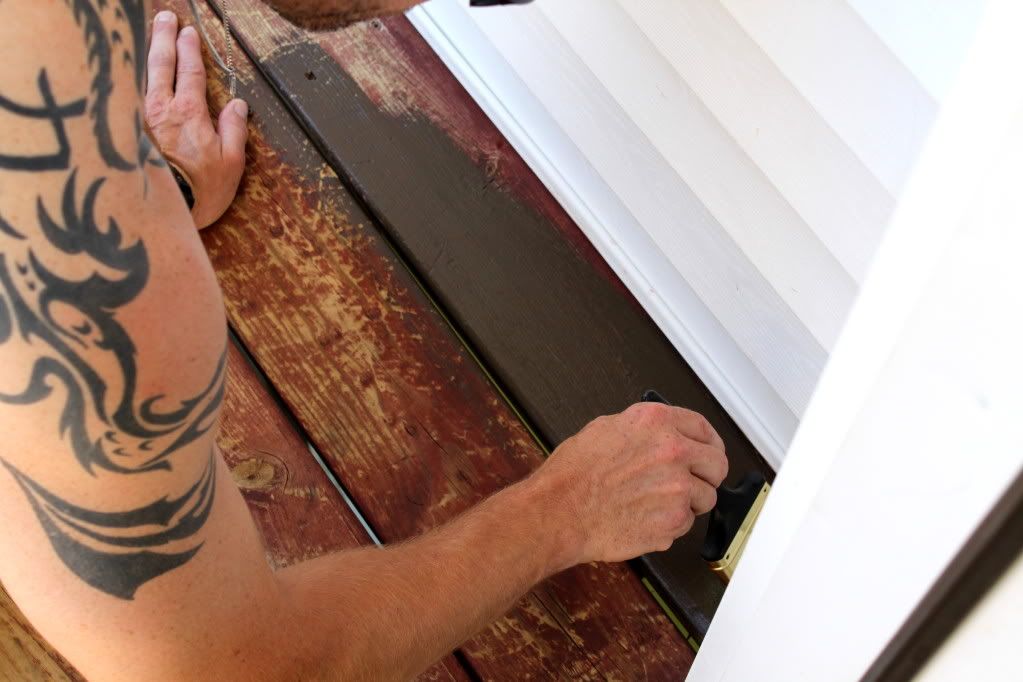 Because we had some residual blood stain left, we opted for the Advanced Solid Stain in Traditional Coffee. I was SO nervous that it would be too dark, but I was in love with the first brush stroke. The ugly days of weathered red decking was gone. See the difference?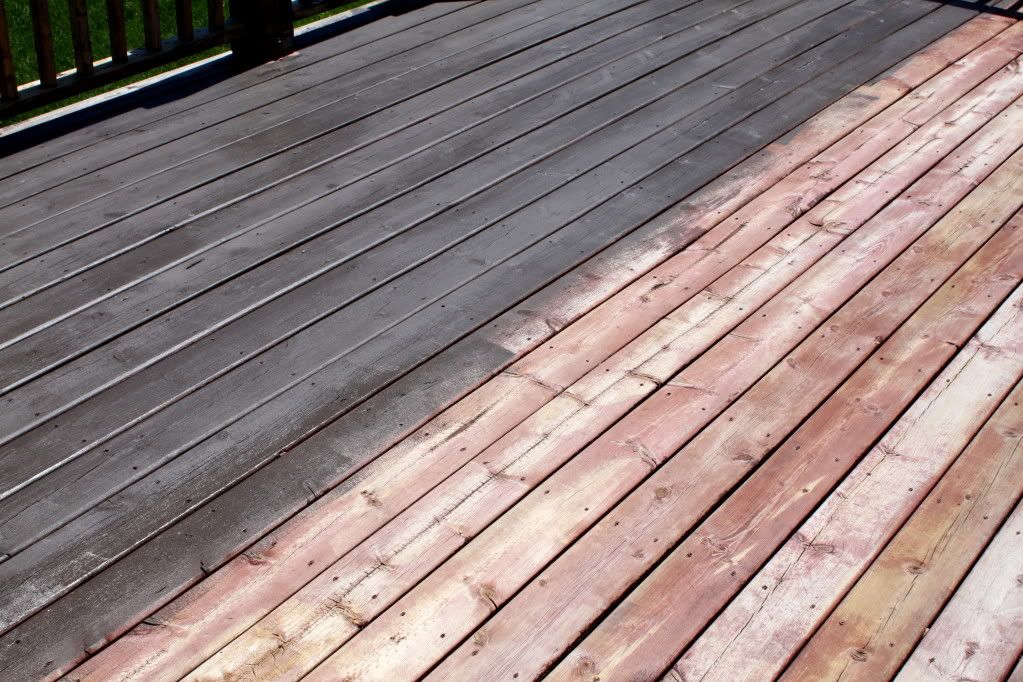 After a couple of EASY coats, we basically had a new deck. To say we are pleased is an understatement. We love the contrast it has with our house now, and we both enjoy how uniform it looks.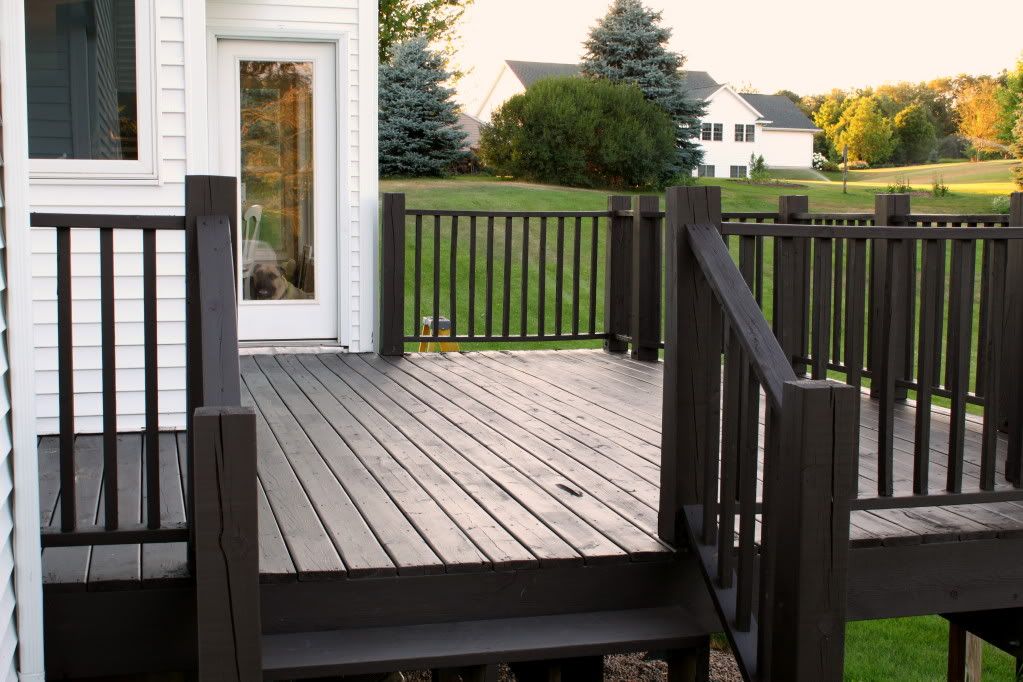 The wood is not in good shape, and there are a ton of imperfections (especially after the power washing), but this stain hides them so well! You know–kinda like a black dress does for some "unflattering"  imperfections.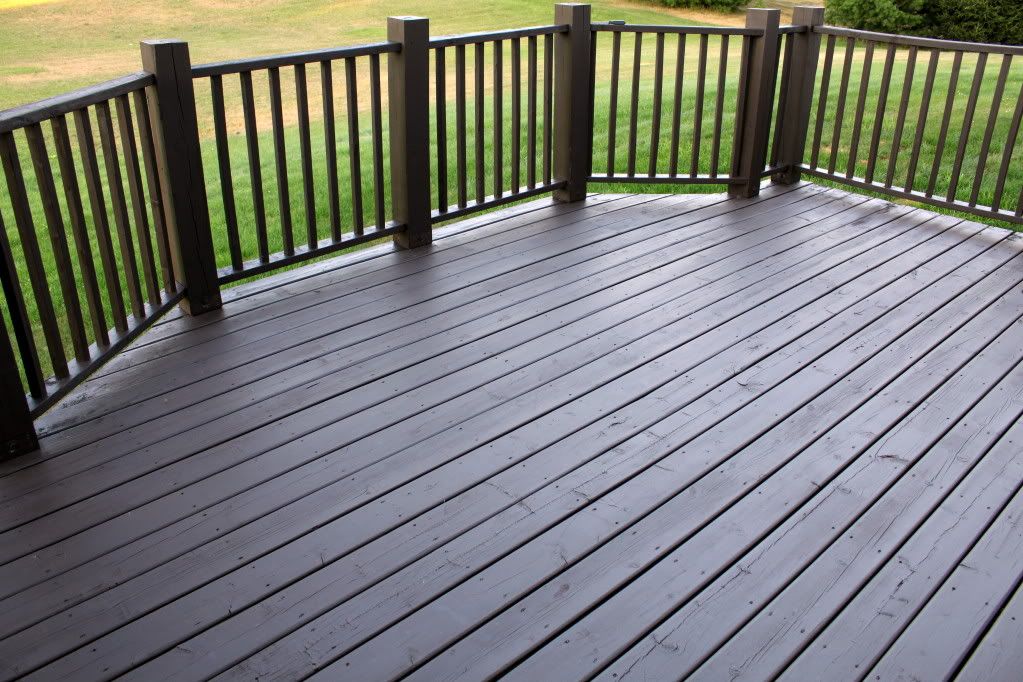 I reallly can't say enough about Flood® Wood Care products. I was so apprehensive to take on this project, but now I'm wishing we would have done it sooner! The good thing for YOU is that they are running a Flood® Sweepstakes right now. Not only would you win Flood products for your deck, but you'll also win having someone else do it for you! Kinda the best part, right?
I feel like we now have another room added onto our home that we never used before. All from some deck stain. Doesn't take much for me, I guess! Enter to win! Good luck!
Update–If you'd like to see it all prettied up, click here!