This is a Sponsored post written by me on behalf of Duck Brand provided by ShurTech Brands, LLC. All opinions are 100% mine.
I think I've spoken of my love for Duck® Tape before, and their holiday line is no exception. There are so many choices! Having an 11-year old daughter means having to pick some up everytime we go to the grocery store. She covers notebooks, calendars, frames, etc. with them! Can't say I blame her.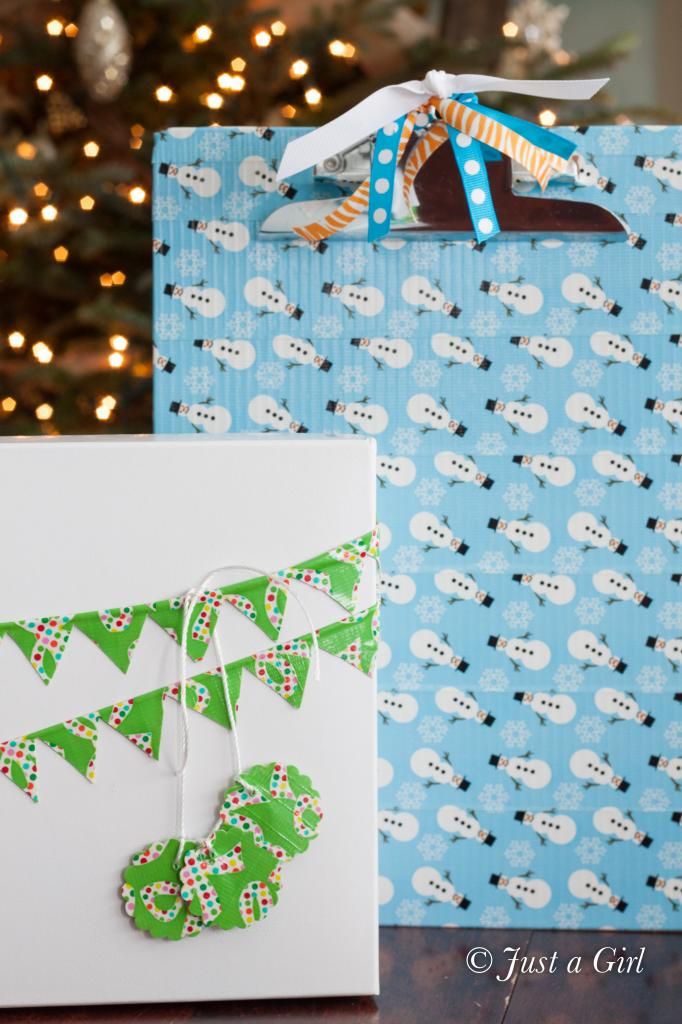 I made a couple of ca-ute crafts with Duck® tape 'cause what better time to show off their holiday line than at the holidays? Huh. Makes sense. I made a couple of different items just to show that options are pretty endless when it's time to Duck the Halls. Get it? Duck?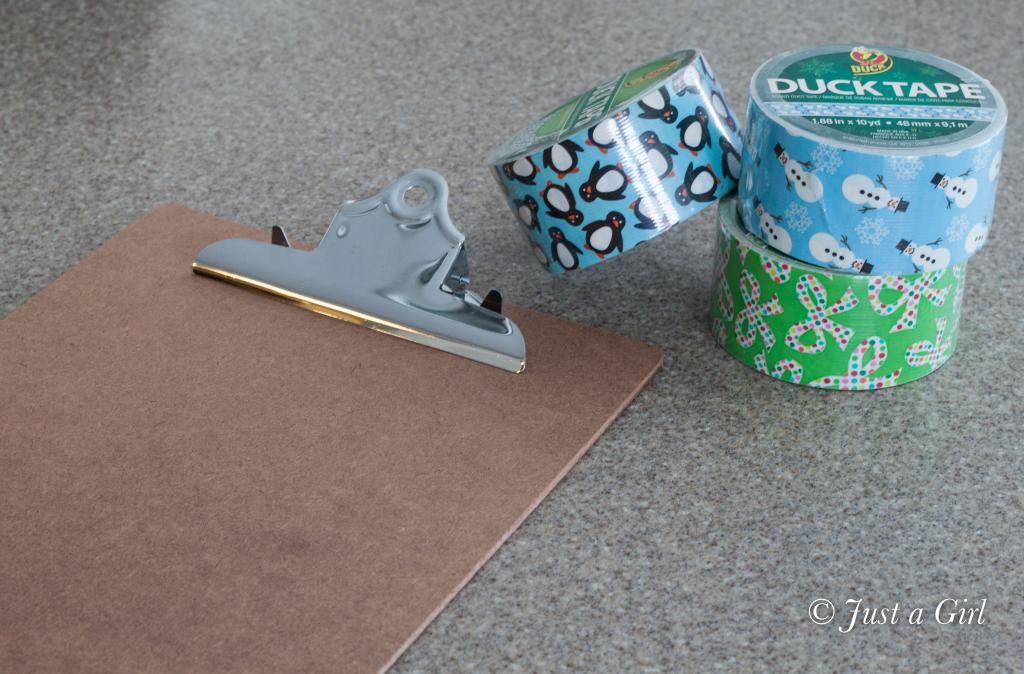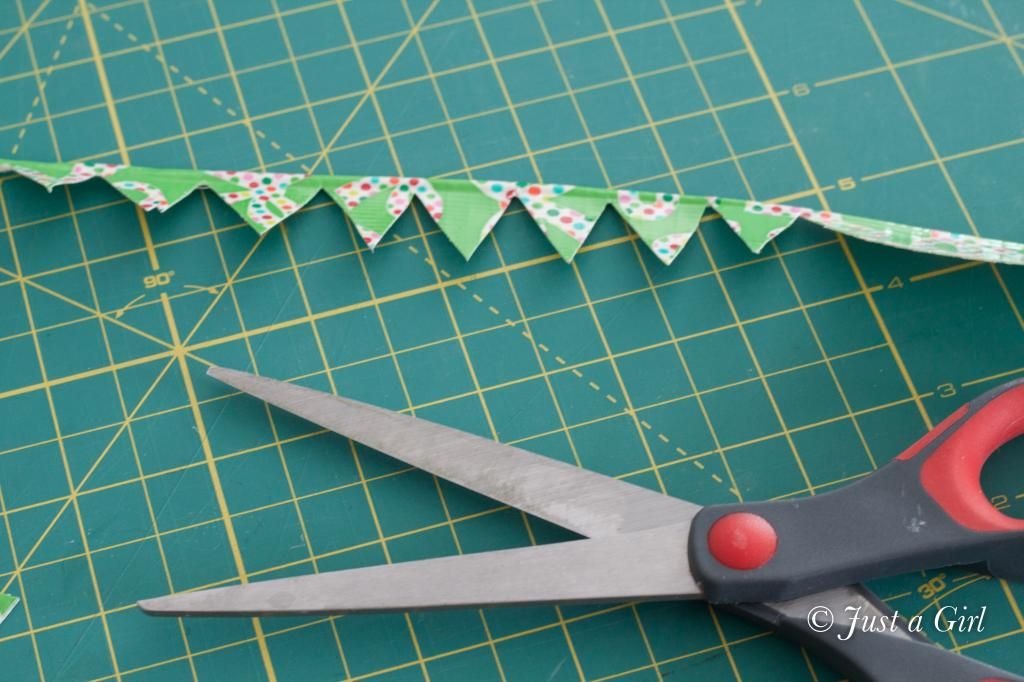 The best part is that the instructions are easy peasy. I simply covered a dollar store clip board with some tape and embellished it with coordinating ribbon. The pennat banner is a piece of tape folded in half over a thin piece of string and attached to a present for some extra pizazz. Simple and inexpensive! Score!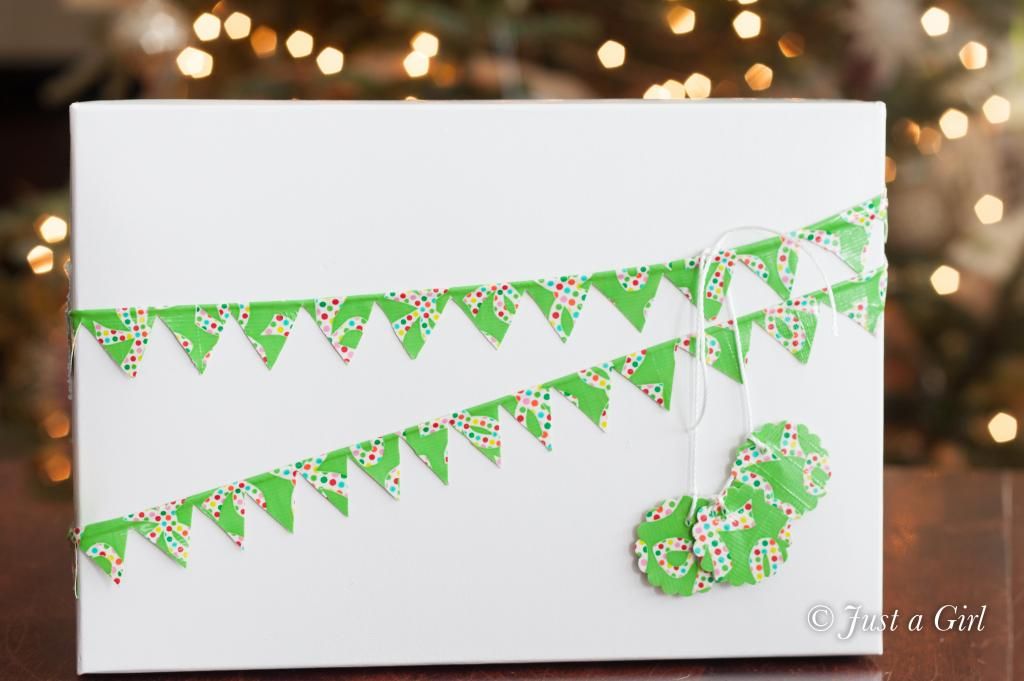 I love finding new ways to decorate this time of year, so it's fun to play around with Duck® tape to see what I can make! If you want to see some more ideas, feel free to visit the Facebook page or Pinterest! Happy Christmas crafting!