My husband left for training abandoned me for a week right in the middle of my son's bedroom transformation. Since I can't really cut through 11 pallets by myself, it has been stalled. Bummer. How do I make myself feel better? I find pictures of rooms that are decorated in the direction I wanna go.
You want a tween girl's bedroom? There are currently 3,771,893 pictures of them on the internet. You want a tween boy's room? There are 12. No more.
Perhaps I should clarify. There are plenty of boy tween rooms if you want a bunch of football jerseys on the walls or a huge mural behind the headboard–both of which I do not.
La Dolce Vita
So for those of you that are in the same dilemma as me…I give you a little condensed search. It is at this moment that I will declare my undying love for the room below. It's my favorite but not my son's. I tried to explain to him that he could sleep in one bed, and I could sleep in the other. We could stay up late telling ghost stories, toss a baseball back and forth, and come up with cool code names for our walkie talkies. For some reason that didn't sell it.
Rai Designs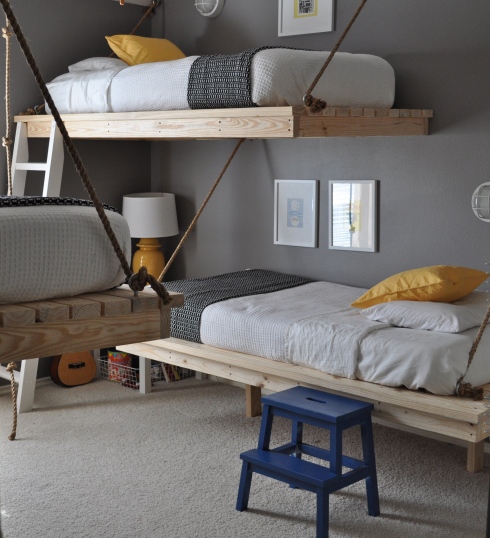 DigsDigs
Best Home Designs
If you can't tell, I'm a "classic look meets industrial" girl for this project. It's coming together (slowly but surely), and we should be back on track this weekend!
Unless otherwise noted, pictures are from Pinterest.