I KNOW you had a more productive week than I did.  I haven't cooked a single meal in 7.3 days, and I haven't dusted in 7.3 years.  Soooo…show me what you've been up to!  I know it's late, but I had to highlight some of last week's entries.  You deserve it.
House of Smith's knocked it out of the park.  I'm shouting it from the rooftops.  Project of the year for me.  I'm in love—like, "I wanna knock down some walls in my house to build a pantry" love.
Someday Crafts submitted something that Pregnant with Power Tools made.  Thanks to both of them for giving me yet another project that I must tackle!
Beautiful blue. Beautiful secretary.  Just beautiful.  Thanks to Our Suburban Nest, we once again witness the power of paint on some otherwise unassuming furniture.
Alright, fine.  I'm just gonna put it out there. I totally have a crush on Mindy from Our Humble Abode.  I want her to be my friend. I want her photography skills.  I want her to think I'm cool.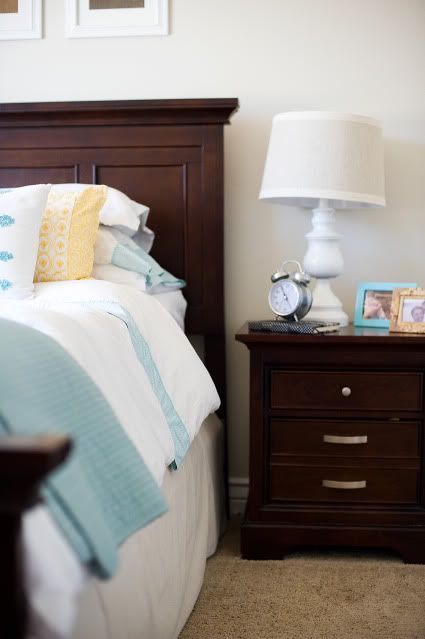 Can you tell what this is?  It's a floor.  That was painted.  Go. see. over at Beautiful Nest.
MLE's ABC's shows off a desk with crystal knobs and adorned with black and white damask.  A perfect combination, no?  That book is probably something really great. And smart.  It's probably not Junie B. Jones.
Sometimes I hate picking out my favorites because there's so many fantastic ideas left behind!  I sure hope you're taking advantage of these linky parties.  They have changed my life forever.  Well, not really.  That was an overstatement.  But I DO like them!