Here's the kind of blogger I am. I made this project THREE years ago. I just realized I never posted it. Please send help.
Halloween Bat Print
I'm sharing one of my favorite and easiest Halloween projects yet. Seriously, the lack of pictures should support that. I recently visited 
The Graphics Fairy
 and got lost in all the awesome graphics she offers! I spotted this bat print and knew it had to be mine. I printed out a large picture (20×24) of it from Sam's club for $8.00.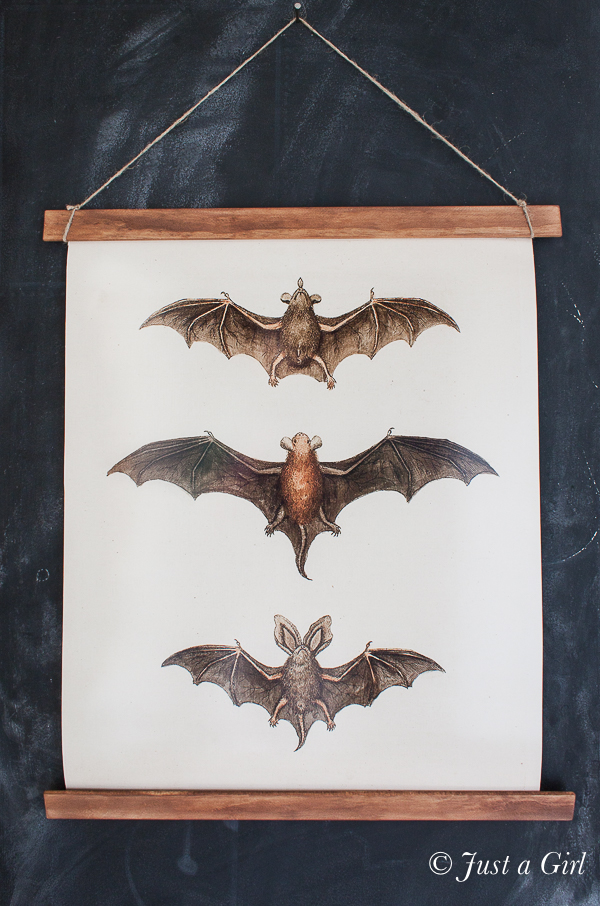 I went to Lowes and had them cut a few pieces of trim down to size, making sure it hung off the picture edges a couple of inches in order to hang it. You can attach the wood pieces together with the poster stickers like I did, or I found that hot glue works well too. I wrapped some jute/twine around the top two pieces and hung it. Done.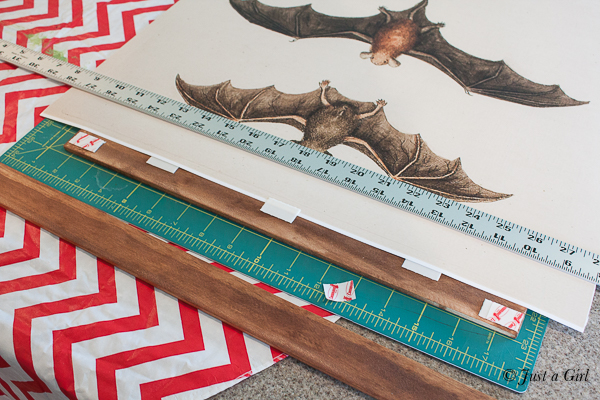 Since I already had the twine and stain, this cost a total of $10.00 and took just a few minutes to assemble (not including stain drying time). It needs to flatten out a bit since the poster was rolled, but it looks pretty darn cool. I love it when I can make a project at little cost and little time!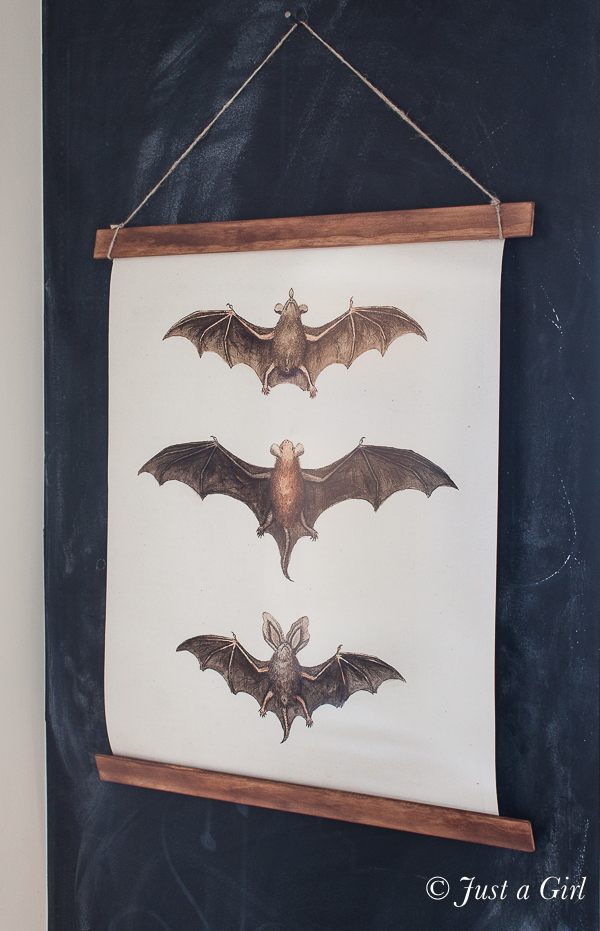 I'm off to find more projects I spent a bunch of time on and just never did anything with.
Signed,
Rookie Blogger (who's been blogging for over 1o years)