Well, hello and happy Friday! I survived my son's sleepover with 10 13-year old boys (more on that later), but I'm here to share a magnificent blog and interior designer.  Lori with Lori May Interiors is a talented designer, and I love that she shares pictures of her own home too! I think it's very telling if a designer can have their own place in their portfolio, don't you?
First up is her house. It's a dramatic before and after! I can't say I would have had that vision. Just love it.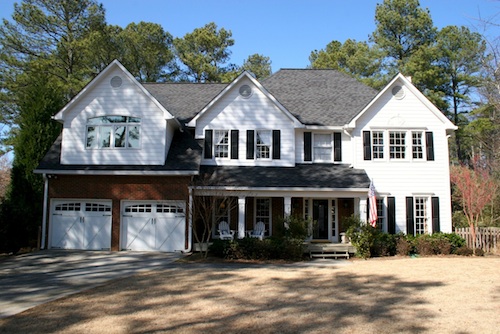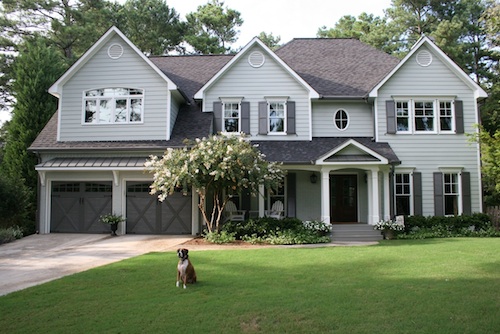 She also shares some tips about designing and entertaining. You wouldn't believe how she "rigged" her dining room table to host a larger dinner party. I have a feeling a lot of us will be using this idea!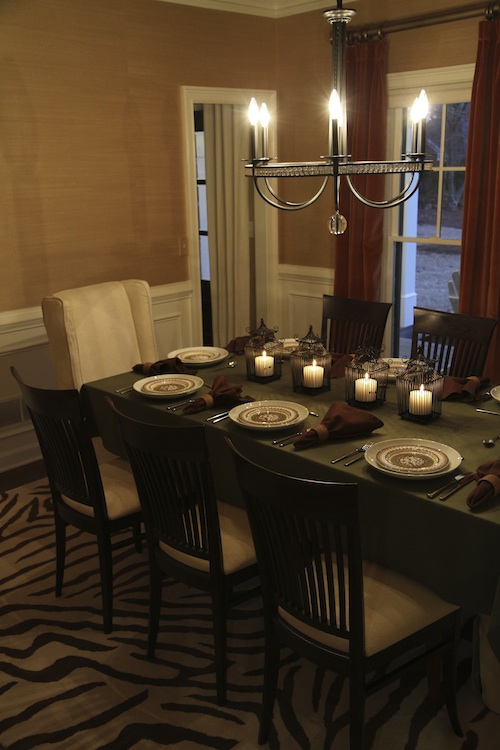 Of course, her talents have not gone unnoticed. She was a participating designer on HGTV's Design Wars, and she won!! How awesome, right? Of course, after seeing this guestroom, I think there's no doubt why.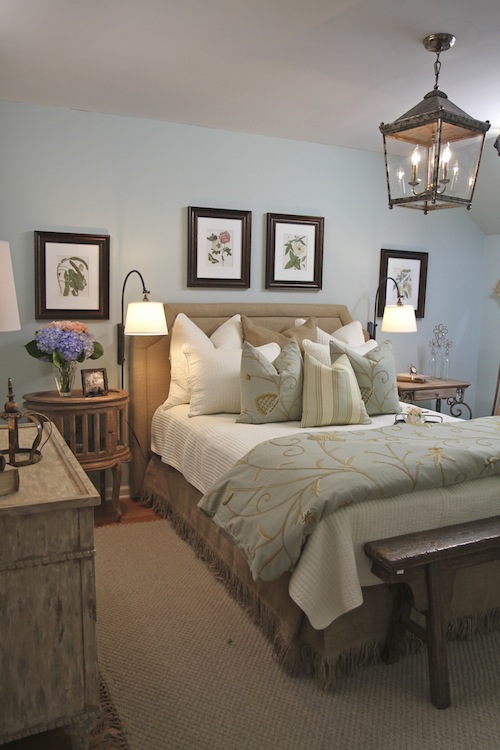 Here is another space she transformed. Certainly not a great "before" picture, but it makes the after that much better.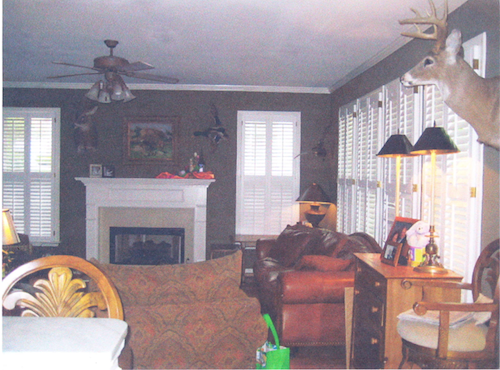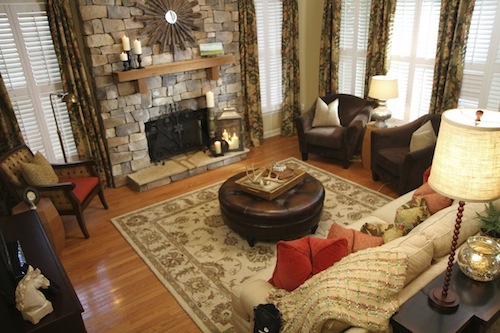 Can you believe it's even the same space? The epitome of the word transformation—that's for sure. This is just a sampling of what Lori can do. You must visit her at her blog to see what else she can do! I promise you won't be disappointed! Thank you Lori for letting me feature you today!