If you've been on JaG's Facebook or Twitter pages lately, you know that I'm in the process of redoing my guest bedroom. A guest bedroom that involves a hideous ceiling fan. Mom, if you're reading this, look away.
Okay. Is she gone? I've made it no secret that I hate ceiling fans. Before you attack me in the middle of the night, I understand that there are some environments that truly call for them. My guest bedroom is not one of them.
My mom, however, loves a good ceiling fan. We had one put in "her" room when we built, and I've mumbled swear words at it ever since. Ceiling fan, be gone!
If you haven't checked out the fabulous selection of lighting over at Overstock, please do. You'll be happy you did! I know you're going in blind here, but I thought I'd show you my top selections for the guestroom. Wanna go on a tour of my favorites even though you have NO idea how I plan on decorating it? Makes sense, right?
Group A. The traditional chandy. Beautiful, sparkly, luscious.
1.  $124.99
2.  $157.99
Group B. A new favorite of mine. I love both of these, but I'd have to paint them. Not a big deal, really. I'd just rather not have to do it.
3.  $133.99
4.  $184.99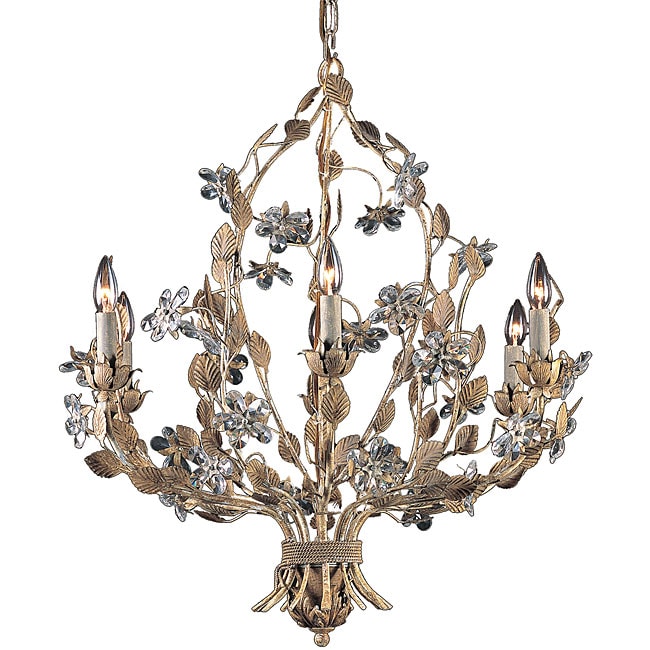 Group C. The classic drum shade. Tailored, sophisticated, and oh so feminine.
5.  $119.99
6.  $105.99
I'm going to be mean and reveal to you that I've already picked out my favorite and made it obnoxiously clear to my husband which one to order for my birthday(that's how we work). I'd love to see what you have to say, though! What do you think? Got a favorite look/style for a bedroom redo?