This is a Sponsored post written by me on behalf of World Market. All opinions are 100% mine.
If I had to come up with a list of favorite places to shop, World Market would be on it. They have some of the most unique pieces, and I find myself wandering around for way too long just looking at everything.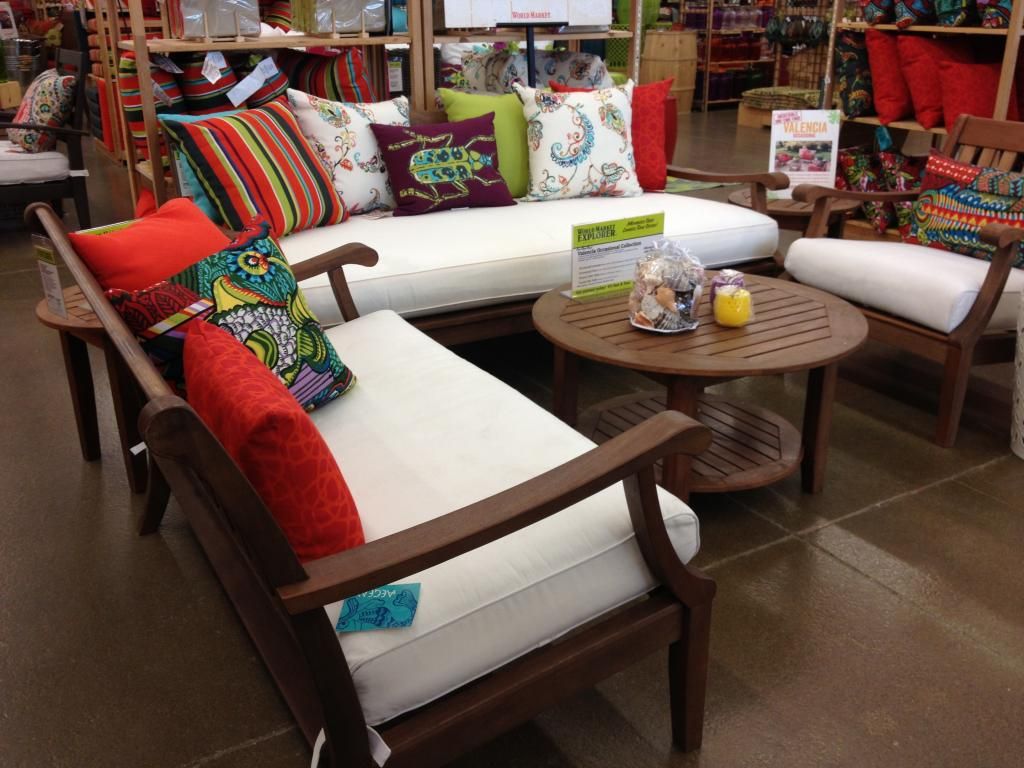 They rolled out their new summer pieces recently. Now, you know I'm a neutral girl, but there's no denying these colors. I could easily use every one of these pieces for some outdoor entertaining.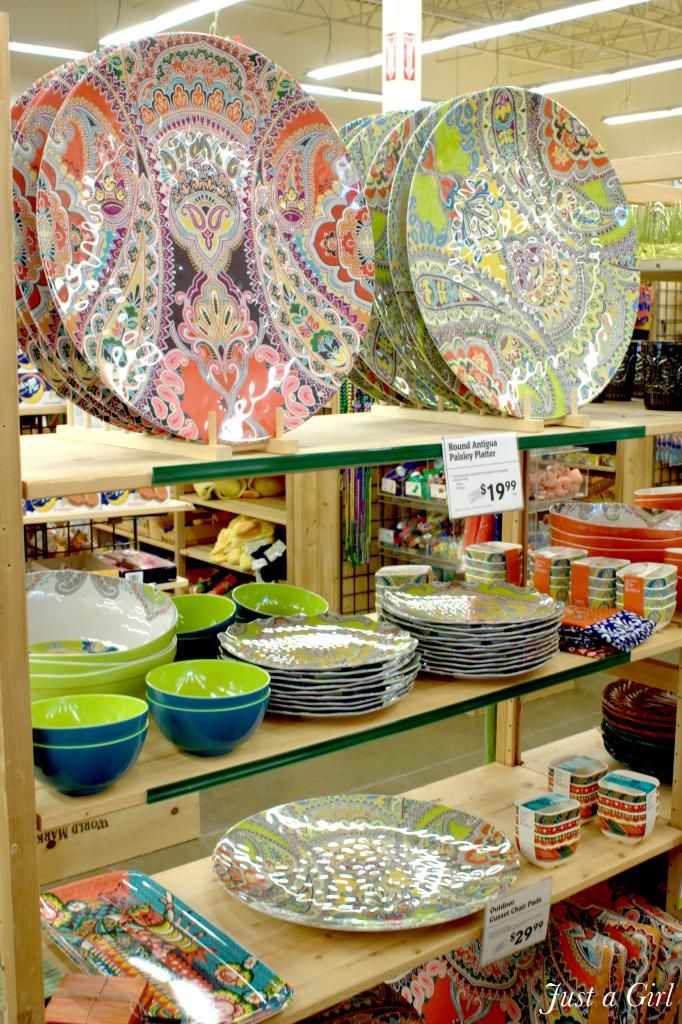 I want these adirondack chairs in a bad, bad way. Cover pads for them! Who knew?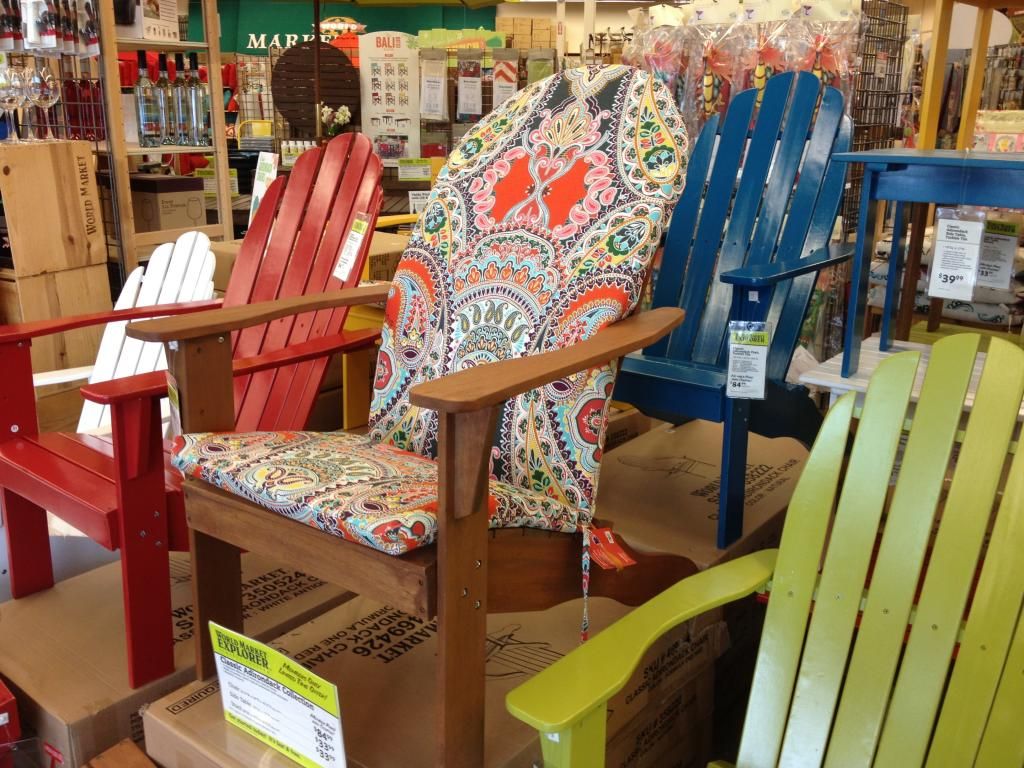 And just so we don't go thinking I'm crazy, let's take a picture of my heart's desire. Ahhhh…a soothing pallet just waiting for my table.
The reason I went here in the first place was to look for a lamp my mom had spotted online. As soon as she told me what she was looking for, I was all, "World Market would have that!" and they did. I've got skills. Orrrr I just shop a lot.
Speaking of Mom and World Market (like that segue?), World Market is hosting a pretty spectacular giveaway in honor of your favorite mom.
One person will win $5,000 (hello!!) and ten others will win $500 gift cards to shop at World Market with. I don't know about you, but I could blow that very quickly.
So what do you do? Like World Market on Facebook and Nominate your Mom here. Social media and mom. Two of our favorite things, right?
Facebook fans can all win some fan sweepstakes. Through the Facebook application, you can Follow World Market on Pinterestfor more chances to win. Well, now they're just including everything I love! You can check out their Pinterest page for World Market Mother's Day gift ideas.
You know I wouldn't be on here talking about it if I didn't absolutely love World Market. And how can you go wrong entering a contest about your mom (or any awesome mom!)? Sounds like a win/win to me. Good luck!