This is a Sponsored post written by me on behalf of Moen, Incorporated. All opinions are 100% mine.
We've been in our house for ten years now, and I'm pretty sure the appliances and faucets have made arrangements to go on strike. At the same time. Luckily, Moen reached out to me right when the faucets in our kids' bathroom decided to stop working. It's as if Moen was hiding under the bathroom sink. Let's hope not.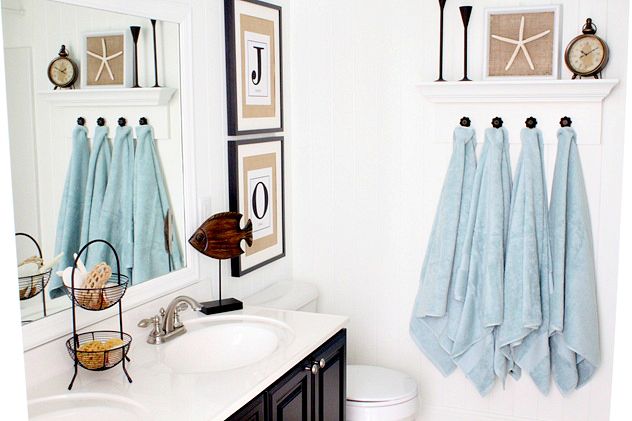 Replacing a bathroom faucet is relatively easy. It's even easier if you choose to go away with your husband for the weekend, and your father in law replaces them while you're gone. So here's what I know…remove the old faucets.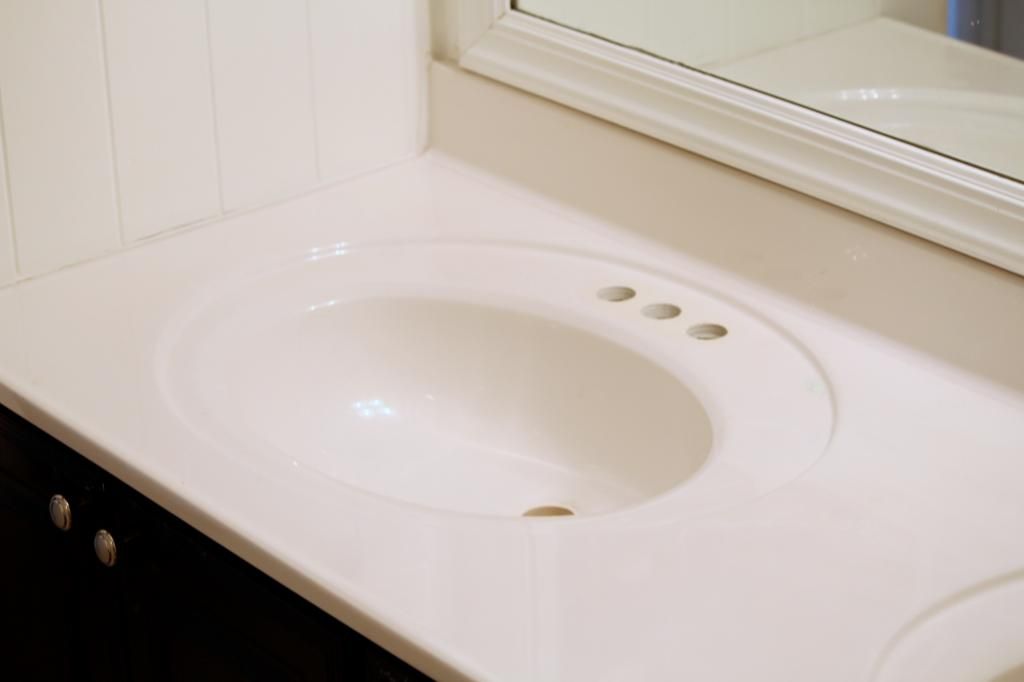 You then insert the new Boardwalk Spot Resist bath faucet (mine are centerset), and put in the new drain. Sealant under the drain needs to keep the water from pouring through. Of course.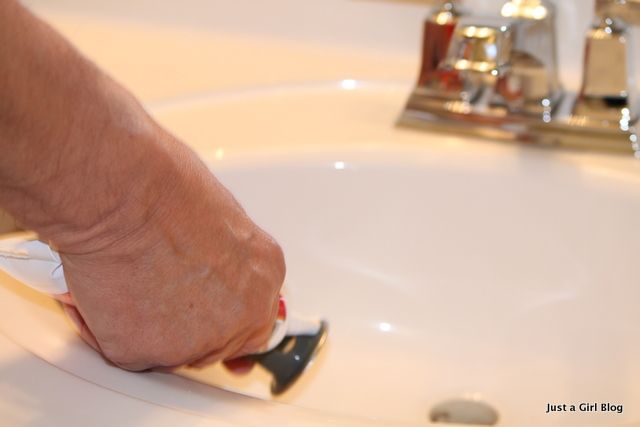 Next up, connect the drain to the original piping underneath the sink. Make sure to secure with plumbers tape or sealant if there are any leaks.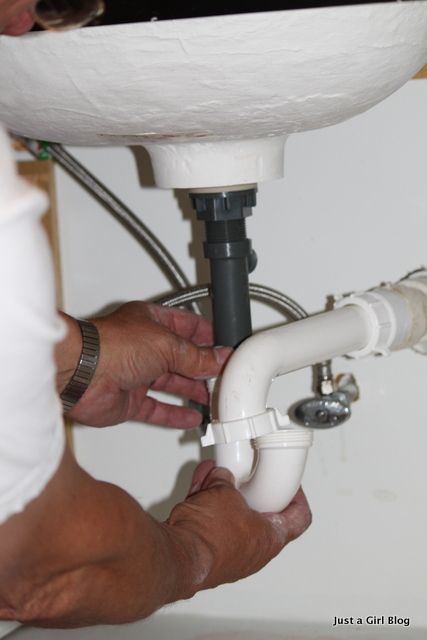 And lastly, connect the hot/cold water hoses. This is by NO means a definitive tutorial, but it gives you an idea of how it can be done.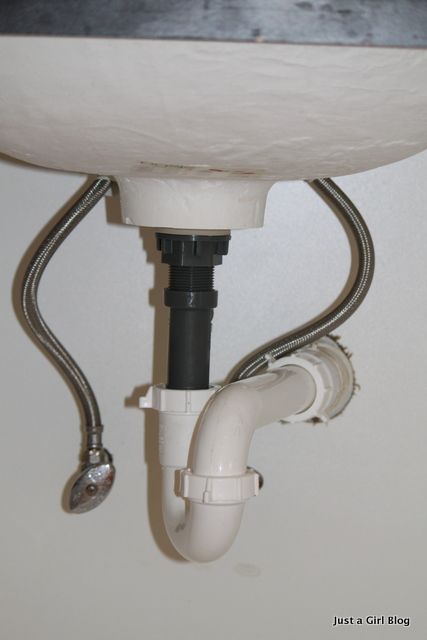 The best part, of course, is the blingy reward. The faucets add a touch of sparkle to this space, and it's exactly what I was hoping for!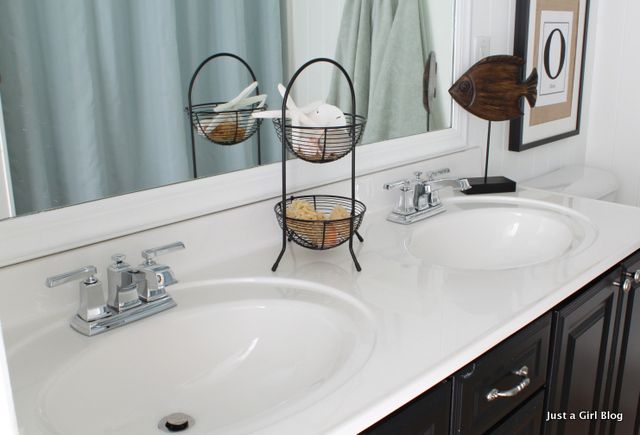 Since this space has no natural light, I love that they brighten up the vanity just a bit. The chrome finish is spot and fingerprint resistant (important with my messy kids!), and is WaterSense compliant. There's no ridiculous flow from the faucet–just enough. How cool, right?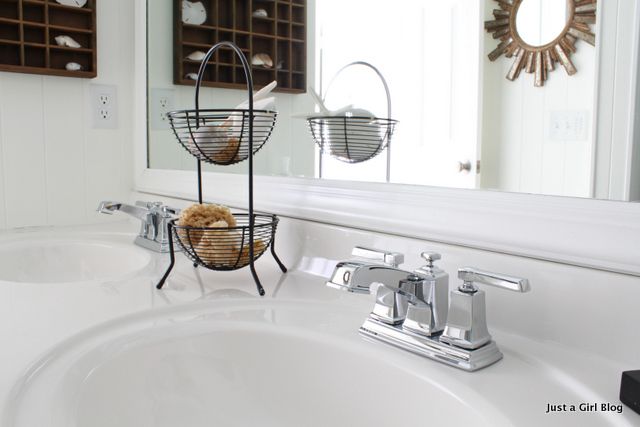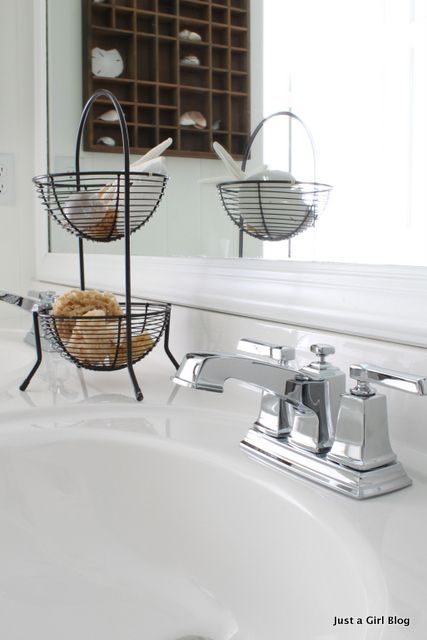 Ok, so here's the best part. Moen (being the gracious company they are) has given me TWO sets to give away to one of you!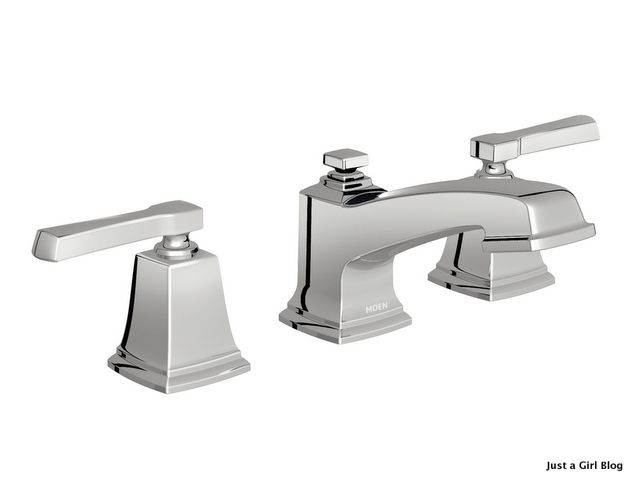 **This giveaway has entered! Thank you for your participation!!**
They are a wide set (hello!) and are worth $280! You could always purchase your own at Lowes, but this could save you some hard cash. I'm making this one easy. All you have to do is leave a comment. I'll randomly select one lucky winner, and you'll be the proud new owner of some gorgeous faucets.
If you're into Facebook (and who isn't?) Moen has a great Facebook page with new products and information for you! Enjoy!