This is a Sponsored post written by me on behalf of Honeywell International Inc.. All opinions are 100% mine.
We are in the dead of winter here in Michigan, so this little gadget could not have come at a better time! A while ago, I told you about the Honeywell Wi-Fi Smart Thermostat with Voice Control and all the cool perks that come with it.
Well now I'm going to be giving one of them away! I'll tell you now that it's not something I thought we needed until we installed it. This thing is awesome!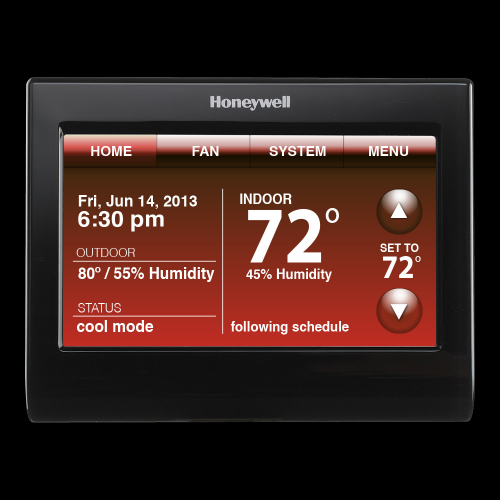 You can access it from your computer, and there's a phone app to access it from your phone! Below are some screenshots I took to show you what it does. We haven't messed around with a schedule just yet because it's simply so cold here all the time. However, we generally like it to be cooler at night, so we'll make those adjustments–from our phone. Because we can.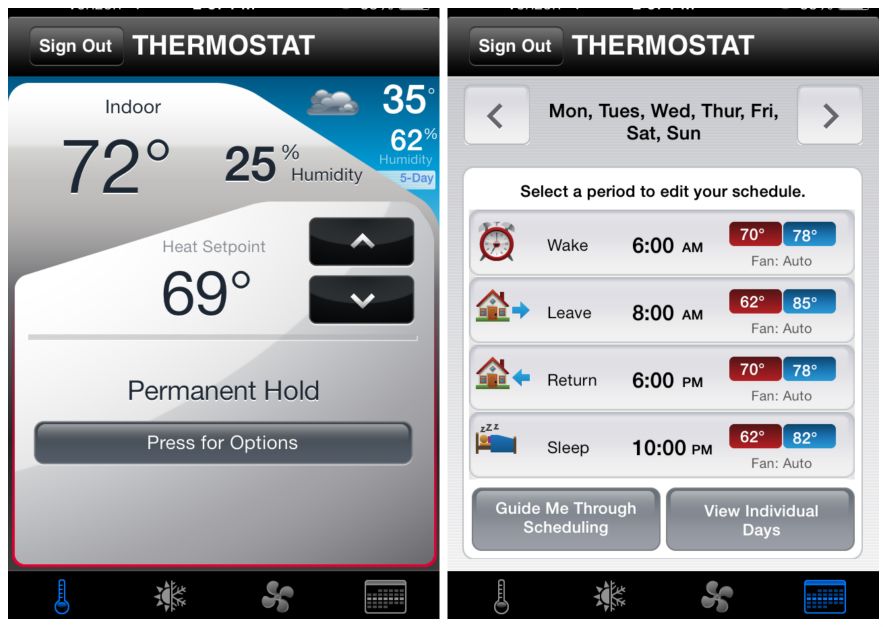 The installation was easy ('cause I didn't do it), and it's been the family go-to gadget for a few days now. This is me sitting on my couch with the camera. I can talk to it from my couch and tell it to turn the temperature up or down. Is that the laziest (read: coolest!!) thing in the world or what?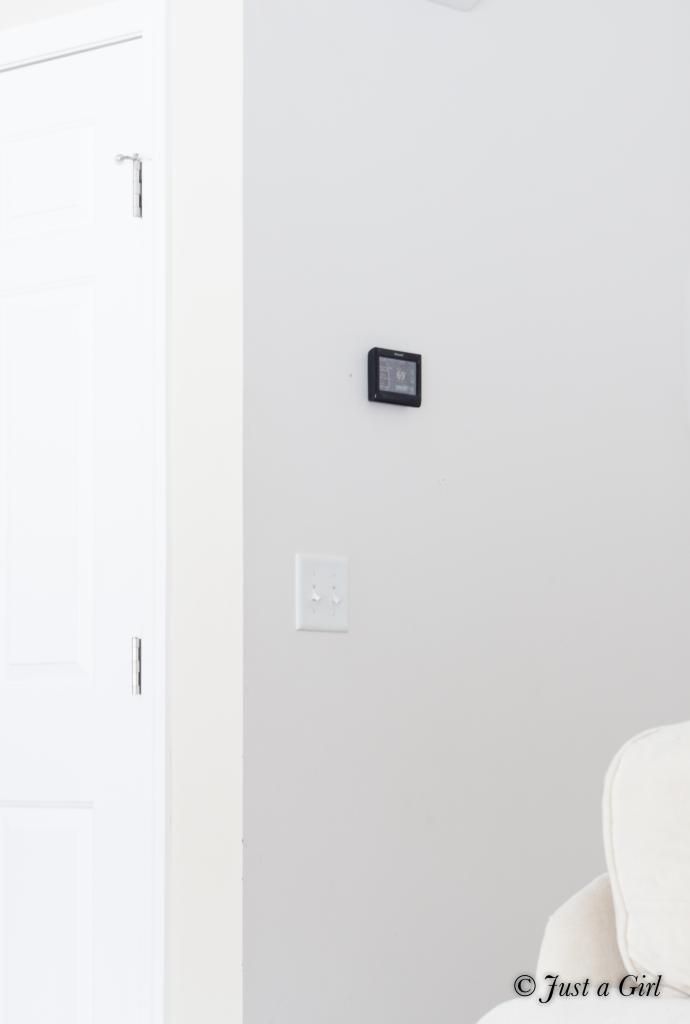 The The Honeywell Wi-Fi Smart Thermostat with Voice Control was named Best New Product of 2013, and since I'm a major researcher when it comes to buying anything, this was a big deal for me. I have a "best new product" in my home. And wouldn't you like one too?
Here's what I think you'd want to know–
It's voice-controled. I think that's cool.
You can access it from anywhere–your phone, computer, couch.
The touch screen can be changed to match your paint color, your mood, AND your favorite sports team? Crazy.
It can be purchased at Amazon.com, Bestbuy.com, and Home Depot
Ok. Let's make this giveaway easy. Leave a comment and you're entered! It's valued at $300, so it's a great prize! Good luck!