I have a bit of an obsession with Duck Tape® right now. Well, more specifically, my daughter has an obsession with Duck Tape® right now. That girl has some pretty mad skills when it comes to creating things with this stuff, and we had some fun making things together the other day!
Duck Tape® brand is running a Stuck at Prom® contest right now, so we made a couple of accessories that we thought would be prom worthy. How 'bout a floral headband? And how 'bout my 10-year old daughter shows you 'cause she's better at it than I am?
Ok. Start out with three strips of duct tape at about 14 inches long. I highly recommend using a cutting mat because it peels up easily from it. It also makes it easy to cut it without damaging the surface below.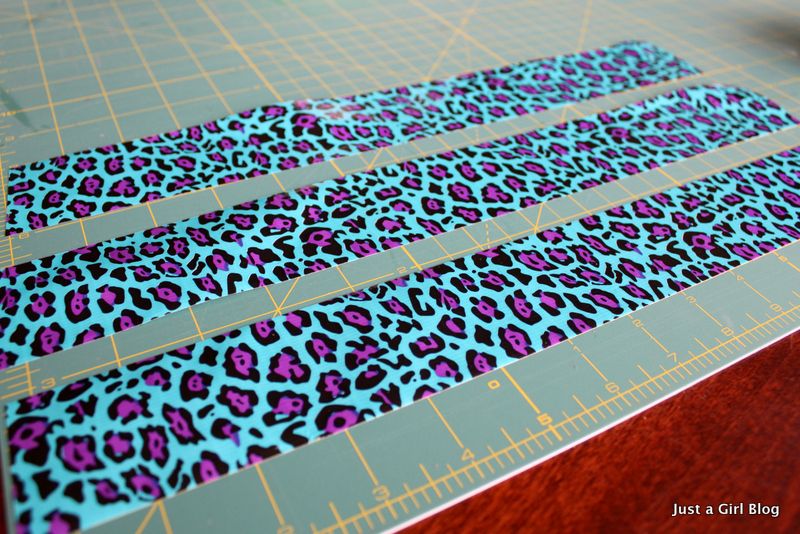 Fold each strip of duct tape in half "hot dog style" as she calls it. Make sure you leave about 1/4″ exposed. Next, cut slits into each strip. Two of them should be 1/2″ apart, and make the third one about 1/4″ apart.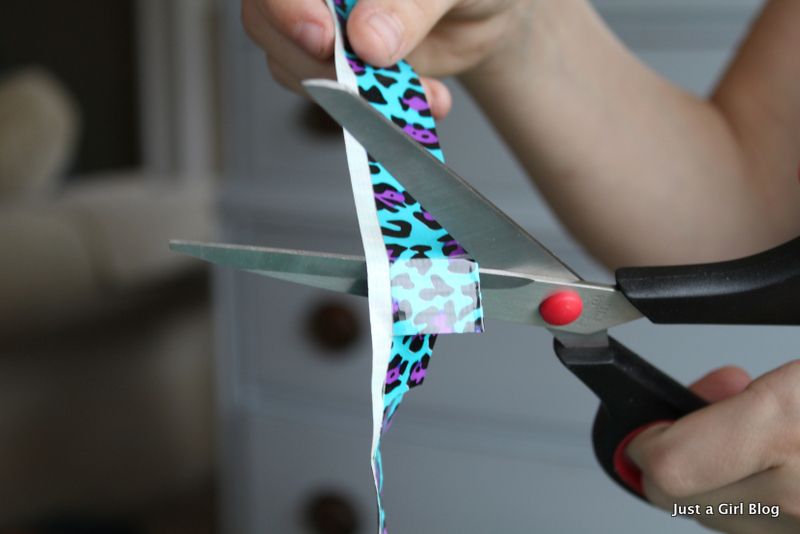 Using a round piece of duct tape as your base start wrapping one of the strips around the outer edge and move inward with each layer. It'll start making a flower of sorts.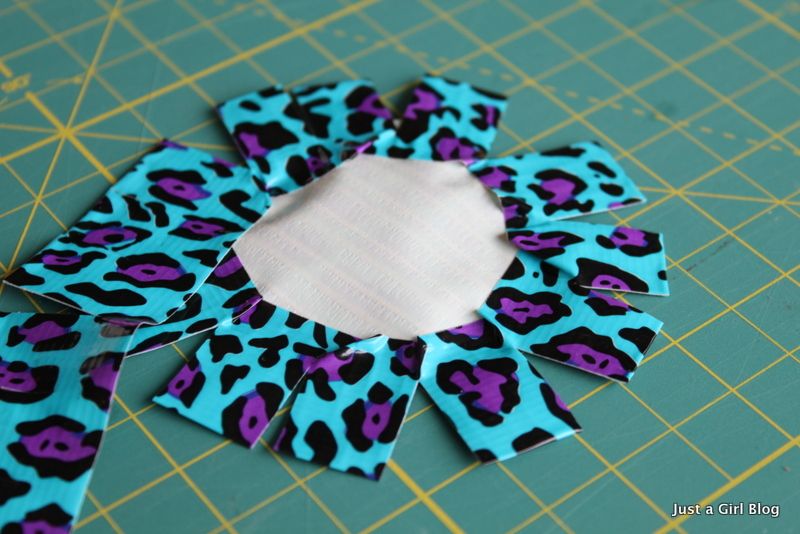 Take a look. Cute, eh?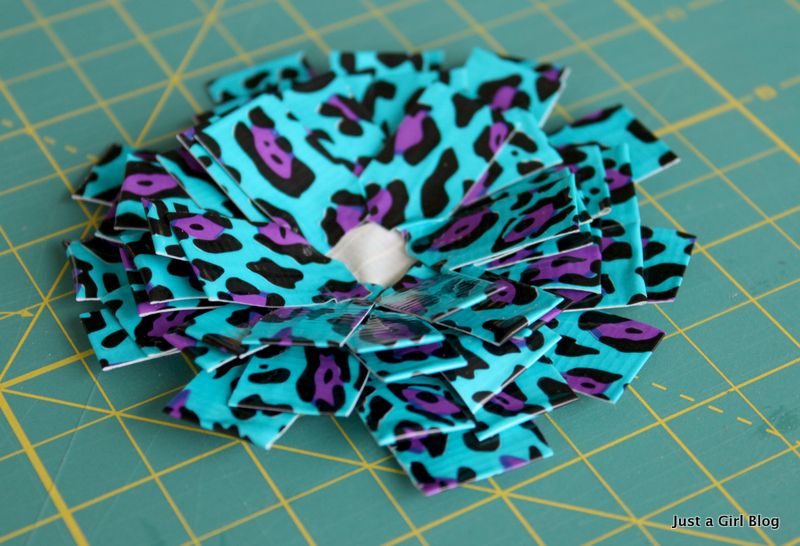 Once the flower is complete, we simply wrapped an inexpensive headband with some coordinating Duck Tape® and attached the flower with a paper clip and more tape. It's very MacGyver-ish.
And how cute is this?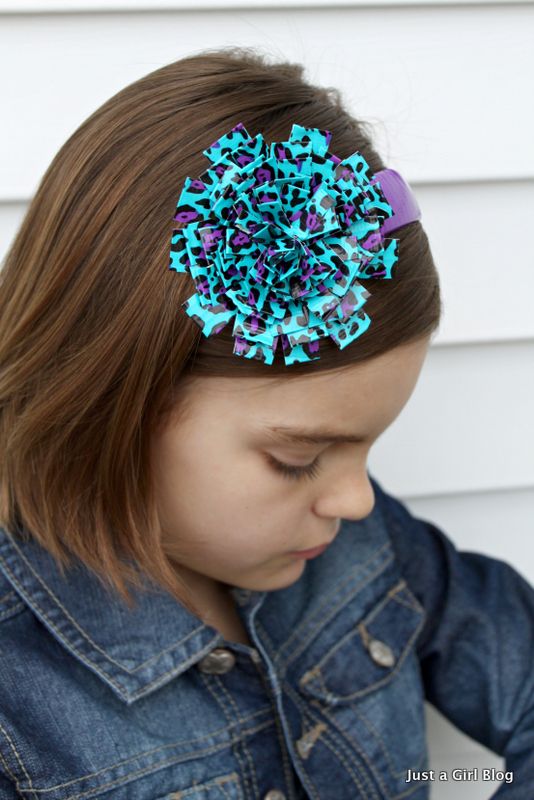 She's all accessorized–new headband, some duct tape bracelets for extra bling, and some fancy new braces.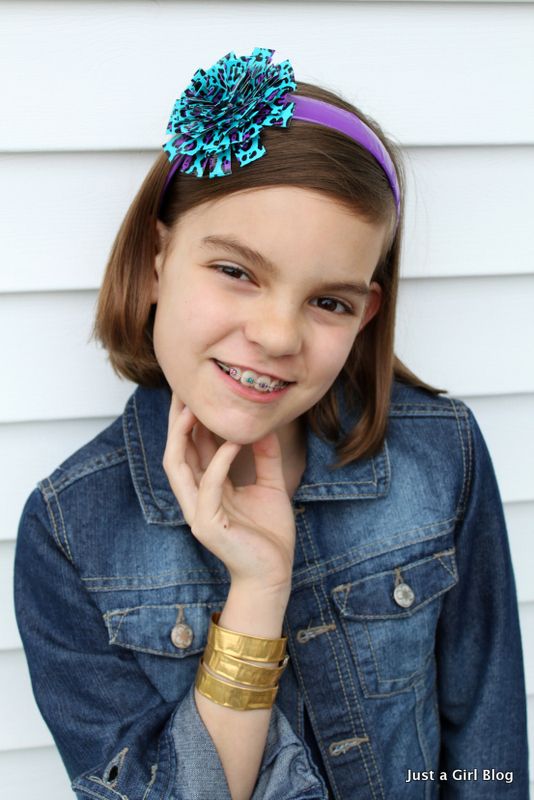 And the main reason for sharing this with you? Duck Tape®'s Stuck at Prom® promo is giving away $40,000 in scholarships!! College is expensive (believe me–I know), so I love to be able to share information about funds to help out.
You can visit here for the official rules, but you can't really go wrong with creating something duct tape-ish for prom and possibly winning a scholarship as a result. Kinda cool, eh?
You can follow along with them on Facebook and click on the links in the post to get more specific information. I hope one of you wins some scholarship money!
This is a Sponsored post written by me on behalf of Duck® Brand. All opinions are 100% mine.