This is a Sponsored post written by me on behalf of TIKI Brand®. All opinions are 100% mine.
Well it's about time. The warmer weather has hit Michigan, and I think it's going to stay. Last summer, we revamped our deck area and made it a luscious place to sit and relax. The only thing I was really missing? Fire.
This TIKI Brand Glowing Table Torch and TIKI Brand Flame & Solar Torch were exactly what I needed. And when I tell you that the mosquitoes are bad in Michigan right now, I'm not messing around. We're talking full-fledged armies of mosquitoes who go back to their base and strategize with their commanders on the best way to eat us alive. Tiki offers a bug repellent torch fuel! Hello! Bring it, fleets of blood suckers.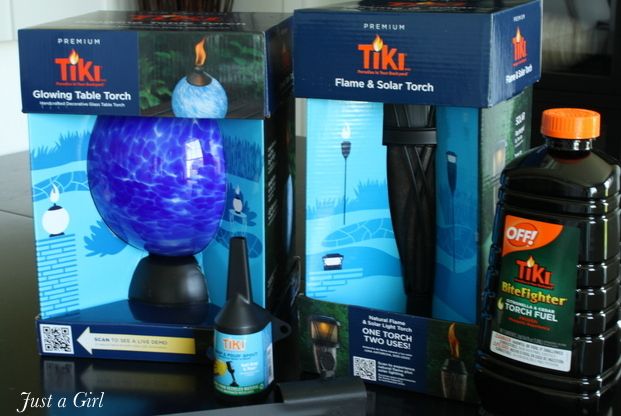 I digress… Of course, the subtle beauty of the table torch is my favorite. It easily sits on the table as a colorful centerpiece until I need to use it.
It's pretty, adds a pop of color to the space, and is completely functional as a fire option when needed. It's simply a bonus that it can repel bugs. A big bonus.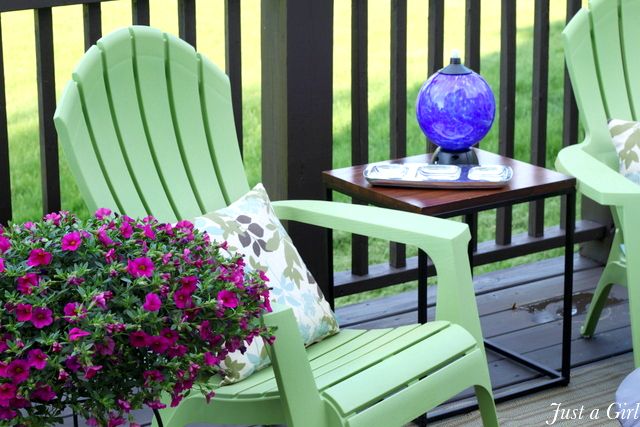 I couldn't wait to see both the table globe and the TIKI Brand Glowing Torch in action. As soon as it got dark, I lit them up. I was nervous the fuel smell would be overwhelming, but it was hardly notceable. I was so happy with the ambiance and the lack of mosquito bites, that it wouldn't have bothered me anyway.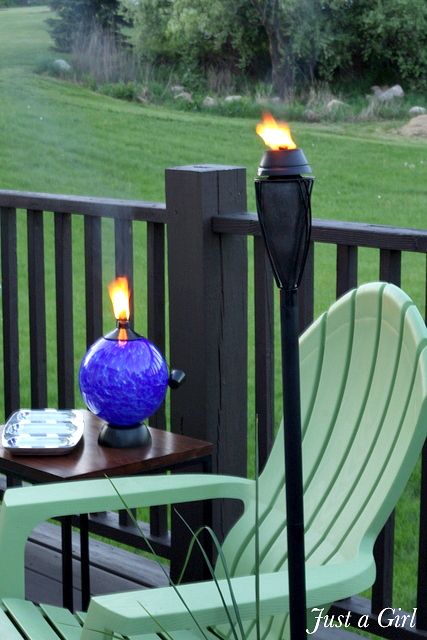 Wanna see these bad boys in action?
If you want to know more about Tiki and their products, simply follow TIKI Brand on Facebook. They offer a wide variety of products, and they have come a long way from tiki torches we remember from years ago. They're beautiful and functional!